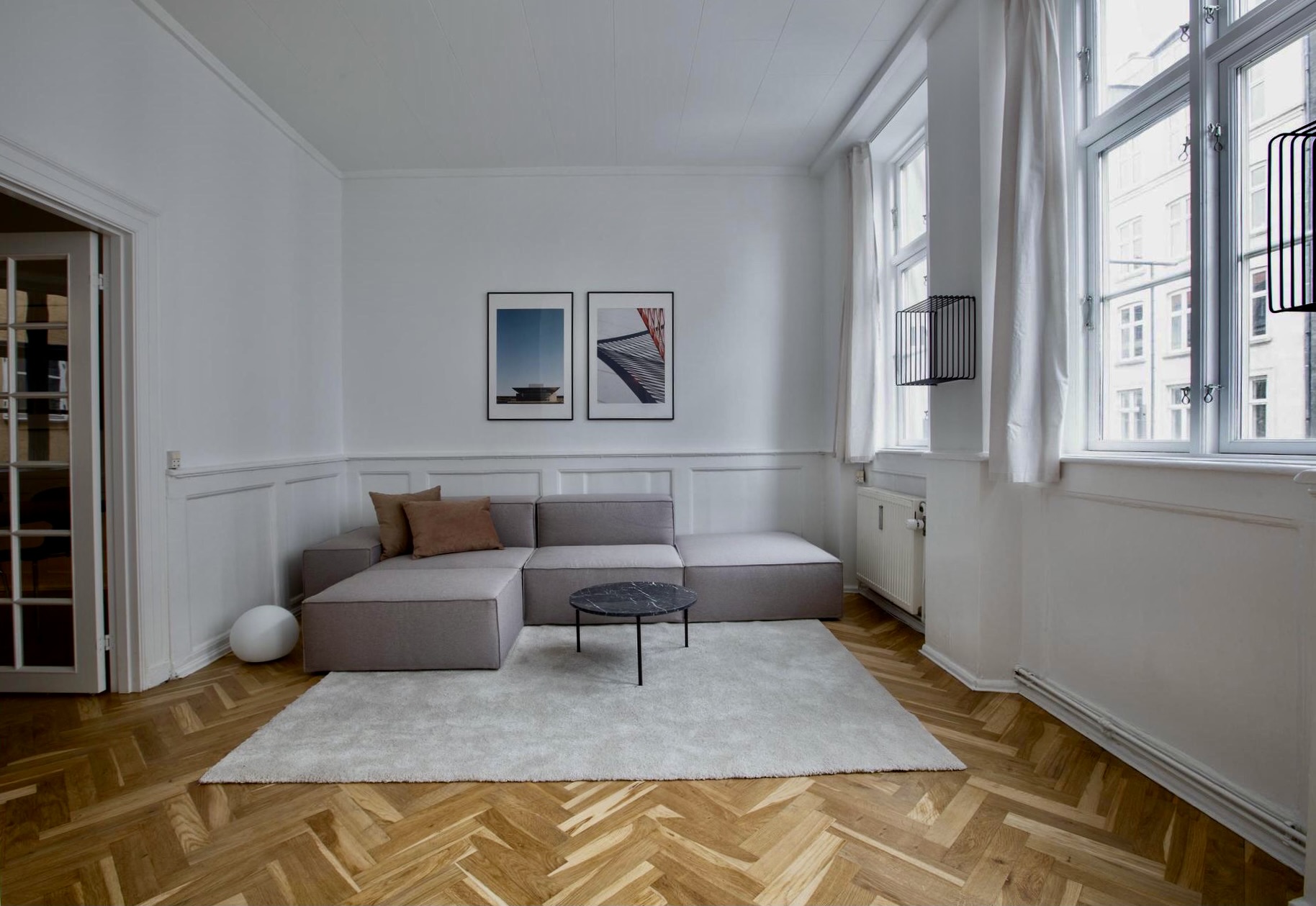 Think straight, talk straight
Creating a perfect temporary home for our residents and value for our clients holds top priority - at all times. We strive to be the best option for furnished and serviced living, which introduces high standards to our plug-and-play, move-in-ready apartments all around the globe. And it is the high standards of service, quality and dedication that keeps us Movinn.
Our mission and values
Our mission is to help make high quality serviced living instantly accessible and easy for everyone looking for a temporary home. We pride ourselves on being the most flexible and supporting provider for everyone.
Our aim is to drive innovation in our industry, setting new standards for technological development to deliver excellent customer experiences, thereby creating a brand instantly recognized for professionalism, efficiency and propriety.
We will achieve this by never stopping to evolve and improve our services, by constantly offering transparent and consistent account management, good quality apartments and great services.
What you see is what you get. And what we say is what we do. Transparency is a value paramount in developing a trusting and mutual beneficial business relationship. There's no way around it.
We are passionate about our business and we are dedicated to deliver a high quality account and resident service at all times.
We always try to do better. And when we are not perfect, our reaction to the situation and the solution to the imperfection will be...
Our history
2014, Origin
In October 2014, the board and management team consisting of Jesper Thaning, Morten Nielsen and Patrick Blok was set and Movinn A/S was formally founded.
2015, Launch
We did a lot of planning, mapping and tests in the period after our birth, which in the spring of 2015 resulted in the launch of our first trial serviced apartment in Copenhagen.
2016, Growth
After our launch, the management team played the mandatory swiss-army-knife-role of any new ambitious company. As we started to run faster, our team grew along with us.
2017-2019, Branch
In 2017, we launched an office in Aarhus, Denmark. Following which in 2018, we launched our third office in Odense, Denmark, with 30 brand new apartments in the old Harbour.
2020-2021, Covid
As most others, Covid effected Movinn and these years were bumpy. But we emerged wiser and stronger from it.
2022, A new beginning
2022 marked a new start for Movinn. With covid-19 mostly gone, we set our sights abroad. Malmö, Sweden was our first destination. Who knows where movinn goes in the future?
We would be Movinn nowhere without our team
Viktor Ehinlanwo
Software Architect
Magnus Kastrup
Financial Controller
Stefan Krogh
Property Manager
Eva Nyeng
Head of front Office and Co-living
Rick Woldhuis
Front-End Developer
Sonia Lopez
Software Architect
Movinn got where it is now thanks to our board
Christian Scherfig
Boardmember
Jesper Thaning
CFO (Founder)
Christian Dalum
Boardmember
Patrick Blok
Managing Director
Salomé A. Trambach
Ind. Boardmember